SNOHOMISH COUNTY REAL ESTATE
SNOHOMISH COUNTY HOMES FOR SALE, SCHOOLS, MARKET STATS, VIDEOS & MORE
ABOUT SNOHOMISH COUNTY WA
---
THE SEATTLE NORTHCOUNTRY. TUCKED BETWEEN THE CASCADE MOUNTAINS AND THE SALISH SEA IS SNOHOMISH COUNTY REAL ESTATE.
It is an urban zone on the edge of the wilderness with farms and beaches and cozy small towns. And that is just one of the many reasons we💚  Snohomish County Real Estate.
Jump to Snohomish County Homes For Sale.
---
---
Snohomish County is the 3rd largest county in the state of Washington.  It borders Skagit County on the North, the Cascade Mountains on the East, the Puget Sound on the West and King County on the South.
It covers 2,090 square miles and houses 20 cities and towns including; Edmonds, Marysville, Lynnwood, Everett and Snohomish.
As of 2018 the estimated population was 814,901 residents.
Like most names in the Pacific Northwest Snohomish county was named after a native american tribe.
What Makes Snohomish County so special?
It is an urban zone on the edge of the wilderness with farms and beaches and cozy small towns.
You can find a national airport, lighthouses, ferry boats, tulip festivals, rivers, lakes, beaches, gourmet restaurants, small batch roasted coffee houses, micro-brew pubs, coliseums, pro sports teams, hiking trails, Mt Baker Snoqualmie National Forest, casinos, resorts, country clubs, a slew, a jetty, malls, waterfalls, the largest building on the planet, ice caves, pumpkin farms, museums, theaters and so much more.
Owning a Home In Snohomish County
There are 20 cities and towns located in Snohomish and each one offers something a little different.
As a general rule of thumb the price of homes is highest towards the SouthWest corner of the county.  That is the Edmonds waterfront area.
The prices tend to decrease as you head North.  In addition the prices tend to be highest the closer you are to the Puget Sound and the further you are from HWY 99 and I-5.  However, you will also see prices start to decrease as you head East past HWY 9.
There are currently (1/2020) 785 homes for sale in Snohomish County.  You will find homes priced from $5,988,000 in Edmonds to $75,000 in Granite Falls. The Median home value is $465,000.
Most desirable areas to live; Edmonds, Brier, Meadowdale, Alderwood Manor, Picnic Point, Silver Lake, Silver Firs, Mukilteo, Mill Creek, Historic Everett, Downtown Snohomish, Woodway, Lake Stevens waterfront and Lake Goodwin.
Snohomish County Listing Summary
EVENTS
Check out fun and interesting events that take place in Snohomish County.
County Events
MARKET REPORT
Every month we publish a detailed Snohomish County Housing Market Report. With insights, opinions, stats, charts and graphs. VIEW MARKET STATS
SNOHOMISH COUNTY HOMES FOR SALE
---
SNOHOMISH COUNTY CITIES
---
Arlington
Darrington
Gold Bar
Granite Falls
Index
Monroe
Stanwood
Sultan
Snohomish County PARKS
Backman Park
Bob Heirman Wildlife Park at Thomas' Eddy
Cavalero Hill Park
Centennial MainTrail (CT)
Darrington Archery Range
Esperance Park
Evergreen State Fairgrounds
Fairfield Park
Field's Riffle
Flowing Lake Park & Campground
Forsgren Park
Gissberg Twin Lakes
Heybrook Ridge
Interurban Trail
Jordan Bridge
Kayak Point Golf Course
Kayak Point Park & Campground
Lake Goodwin Community Park
Lake Roesiger Park
Lake Stevens Community Park
Lake Stickney Community Park
Lime Kiln Trail
Logan Park
Lord Hill Regional Park
Machias Trailhead (CT)
Martha Lake Airport Park
Martha Lake Park
McCollum Park Pool
McCollum Pioneer Park
Meadowdale Beach
Meadowwood Park
Miner's Corner Park
Nakashima Barn/North Trailhead (CT)
Narbeck Wetland Sanctuary
North Creek Park
Paine Field Community Park
Paradise Valley Conservation Area
Picnic Point Park
Portage Creek Park
Reiter Foothills Trailhead
Rhody Ridge Arboretum
River Meadows Park & Campground
Rive​rscene Park
Robe Canyon Trail
Robert Leary Open Space Reserve
Silvana P​ark
Silver Creek Park
Skylight Tracts
Snohomish River Estuary
Southwest County (Olympic)
Spencer Island
Squire Creek Park & Campground
Sunset Park
Tambark Creek Park
Thomas' Eddy
Twin Rivers Park
Wenberg Park & Campground
Whitehorse Regional Trail
Willis Tucker Community Park
WSU Extension Office (at McCollum Park)
Wyatt Park
County of Snohomish
SNOHOMISH COUNTYY SCHOOL DISTRICTS
Snohomish County Shopping
Snohomish County RESTaurants
Snohomish County Happy Hour
Snohomish County Lodging
Snohomish County Real Estate Statistics
---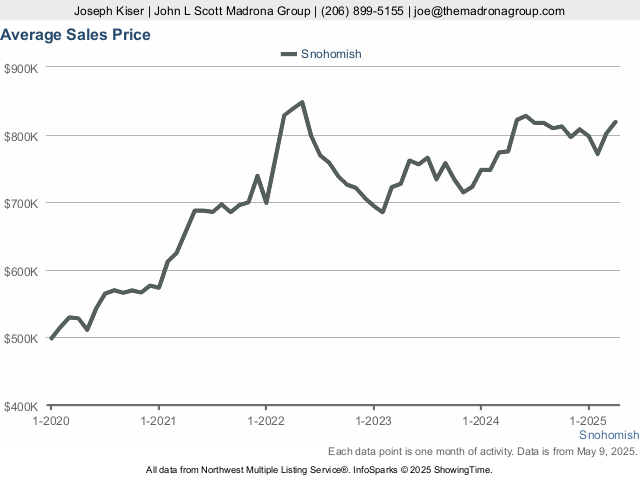 ---
AVERAGE PERCENTAGE OF LIST PRICE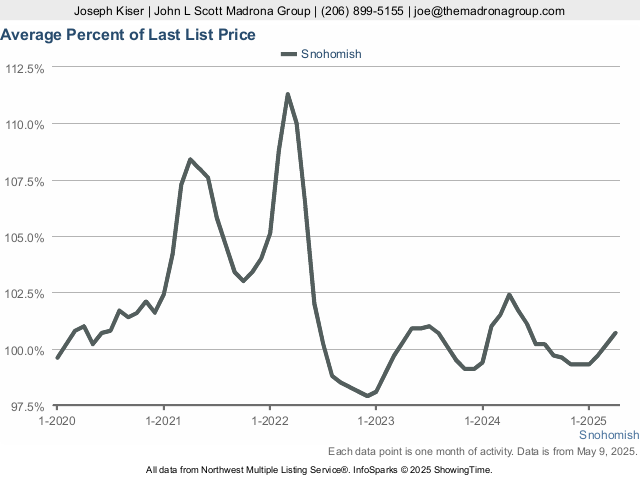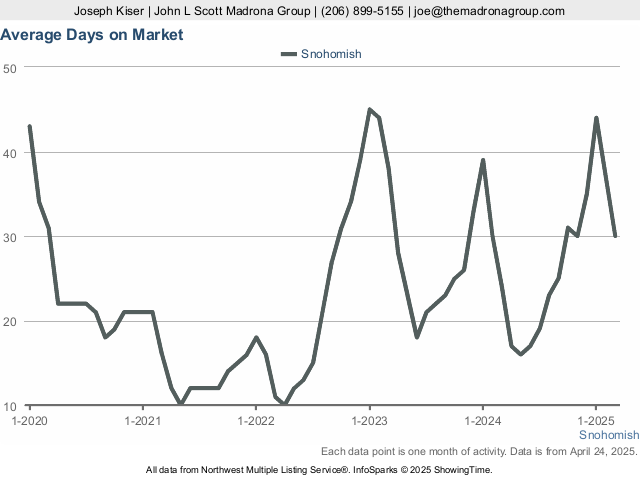 ---
MONTHS SUPPLY OF INVENTORY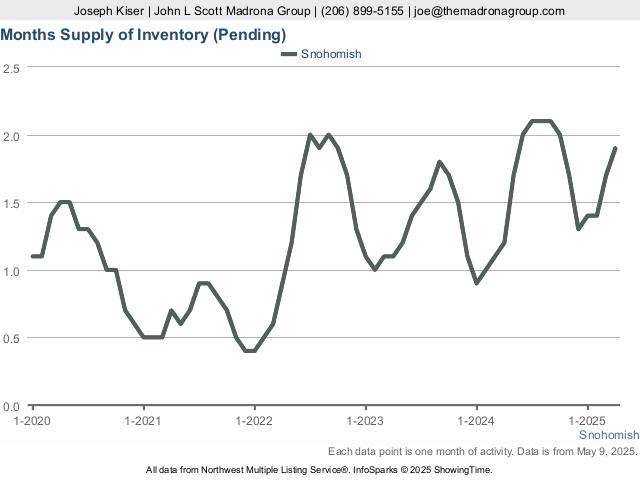 CONNECT WITH US
About Snohomish County Real Estate or... From Seattle to Snohomish County or Wherever You Are.