SNOHOMISH COUNTY HOUSING MARKET FORECAST
Home Prices, Market Trends, Graphs Video and Infographics
Snohomish County Housing Market

Heading Toward Normalcy in May 2022
This article will be about the current and future state of the Snohomish County housing market.  Refer to the table of contents to skip to your interest.
We start with our 60 second video discussing the 3 key indicators and how they affect the market. Then an infographic and a highlight of what stood out the most this month and some quick stats we think are important.
We deep dive into what story the statistics are telling us.  Next we will hear from the 24th most influential person in real estate, Lennox Scott and what he sees happing in the Seattle market.  We will do a short breakdown on Sales Activity, Days on Market, Price, Interest Rates, Timing and Job and Population Growth.  A complete list of the MLS Infospark stats for Seattle housing market trends.
Lastly, don't forget to check out the newest Snohomish County homes for sale.
SNOHOMISH COUNTY HOUSING MARKET AT A GLANCE
---
Average Sales Price INCREASED by $62K ($828K)
Pending Sales INCREASED to 1,531
New Listings INCREASED to 1,794
Homes For Sale INCREASED to 759
% Sold Price/List Price INCREASED to 111.3%
Interest Rates INCREASED to a Historically Good 4.78%
Home Inventory INCREASED to .4 Months of Supply
---
The 2022 Market is mirroring the 2018 market where interest rates jumped and after having an uber frenzied spring we slowed down to a strong market towards the end of summer and into the fall and winter. Signaling the end of "Premium Pricing".
The Snohomish County Housing Market Forecast 2022 For MAY
---
---
Every month we gather all the facts, data and statistics about the Snohomish County Housing Market and share them with you.  We will discuss the 3 major factors in determining the strength of the market.
Inventory
Percentage of Homes That Go Pending In First 30 Days
Interest Rates
The data tells a story about the current state of our local residential real estate market.
The Story These Facts Tell Me Is...
We are seeing signs that the market is starting to normalize to it's more predictable patterns.
After a year and a spring where we have seen some of the lowest inventory levels ever for an extended period of time and interest rates hitting their lowest marks of all time, both are starting to relent.
Interest rates are at a more normal 5.55% and we had 406 more new listings than pendings last month giving the inventory a bump and putting the number of homes for sale in Snohomish County over 1,000 for the first time since September of last year.
According to Lawrence Yun, Chief Economist for the National Association of Realtors, "Higher mortgage rates will inevitably pull home sales down in the coming months and slow home price appreciation".
While we are seeing the inventory levels start to slowly increase we have not seen it affect the average price of homes, yet.  We actually saw the average sales price increase and the percentage of sold price to list price decrease just slightly last month.
We are on a similar trajectory as we were on in 2018 where after an extended period with extremely low inventory and low interest rates, the interest rates increased and the sales intensity decreased.  In 2018 this was most noticeable starting in June and going through the winter.
Expect to see "premium pricing" start to fade away as the summer nears and that leaving us feeling like prices have dropped.  We should stay in a market meaning that 40-50% of homes sell in the first 30 days.
This should result in the market stabalizeing and prices staying about the same but with less competition on each new listing.  Meaning less multi-bid scenarios and bidding up prices into that "premium pricing" range.
We will have to see what this does to the high rents in Snohomish County.
According to ApartmentList.com Snohomish County's median 3-bedroom rent for an apartment is $2,910 month.  Which equates to approximately a $500K home with 20% down on a 30 year fixed 5.55% interest rate loan.
The Bureau of Labor Statistics recently reported the US inflation rate rose to 6.8% the highest it has been since 1982.  The best hedge for inflation is real estate.  As we are seeing public figures like Bill Gates and Jeff Bezos buy real estate at an extraordinary rate.
As we have been talking about for a few months Seattle has the 2nd highest percentage of tech workers in the country.  Tech jobs bring people in from all over the world and tend to be come with an above average salary.  So what do tons of new people with above average salaries need when they get to Seattle, a place to live.
When you add the large number of high income tech workers with the low interest rates and the desire for people to move into larger homes that accommodate all the at home activities that people have gotten used to along with high rents and a desire to counter inflation with real estate we should steer clear of any kind of bubble bursting.
Despite WA being fully open we will continue to offer a full suite of Virtual Real Estate Services.
HOUSING MARKET HEADING TOWARD NORMALCY

In April, the Snohomish County housing market shifted down several levels of hotness from March as we move toward the strong market we saw pre-pandemic. This intensity adjustment means multiple offers will not be as commonplace as they've been in the last two years. Additionally, premium pricing, which is the amount a home sells for above list price, is softening as well.

Looking ahead, although we anticipate the number of unsold homes on the market will increase on a seasonal basis, there will still be elevated buyer focus on each new listing. Despite higher interest rates, there is still a significant backlog of buyers looking to purchase a home, underscoring the strength of the market.J Lennox Scott
---
CEO of John L. Scott Real Estate
---
Snohomish County Real Estate GRAPHS AND Data
With only .3 months of supply if no other homes were listed in the next 9 days we would run out of houses to buy.
If you are looking for homes over 1.5mil you are seeing a little more inventory with 1.7 months supply.
1,275 homes were sold in Snohomish County last month. That is up 484 from the previous month, up 19 from last year, and up 31 from 5 years ago.
As you can see from the table above anything below 5 months is considered low.  Low inventory means higher demand.  Higher demand drives the price up.
In Snohomish County homes in the 350K-1mil price range are the most commonly listed and sold.
DAYS ON MARKET
---
---
93% of homes are selling in less than 30 days in Snohomish County. A normal market is closer to 30%.
Houses in the 500-750K price range are selling 95% of the time in the first 30 days.
Because there are less homes for sale and there are still many buyers trying to buy… the homes that do list are usually selling very fast.
PRICE
---
AVERAGE SALES PRICE: $828,299
AVERAGE SALES PRICE SINGLE FAMILY RESIDENTIAL: $906,953
AVERAGE SALES PRICE CONDOS: $643,373
We have already seen where a low inventory should drive up prices. The average sale price for Snohomish County homes is $828,299. In comparison 5 years ago the average sales price was $417,684 that is a 99% increase in equity.
In addition the average home is selling for 11.3% higher than it is listed as.
INTEREST RATES
---
---
MORTGAGE INTEREST RATE OUTLOOK
Mortgage interest rates are a hot topic after bumping up over the last few months. National Association of REALTORS national economist Lawrence Yun predicts the 30-year fixed-rate mortgage will average 5.5% by the end of 2022. Today's home mortgage interest rates have already baked in the projected Fed Funds rate increases from the U.S. Federal Reserve for the remainder of 2022.
---
As you can see from the John L. Scott 6 phases to a yearly house cycle chart we are just starting to gear up for our big Spring and Summer market.
If you're a buyer you will want to position yourself to create a buyer advantage when competing with other buyers and walk in confidence when making an offer. We can consult with you to be up-to-date with current market intensity and pricing, get pre-approved or fully underwritten through a lender, and receive email/text notification of newly listed properties.
In today's instant-response market, it's key to ensure you're ready to act in the Snohomish County housing market when the timing is right and make sure you are Buyer Ready Day One.
Sellers should be Market Ready Day One.
JOB AND POPULATION GROWTH
---
WHILE WE ARE NOT SURE HOW THE EMPLOYMENT NUMBERS WILL END UP HERE IS THE CURRENT UNEMPLOYMENT SITUATION
CURRENT UNEMPLOYMENT RATES
---
WA Employment Security Department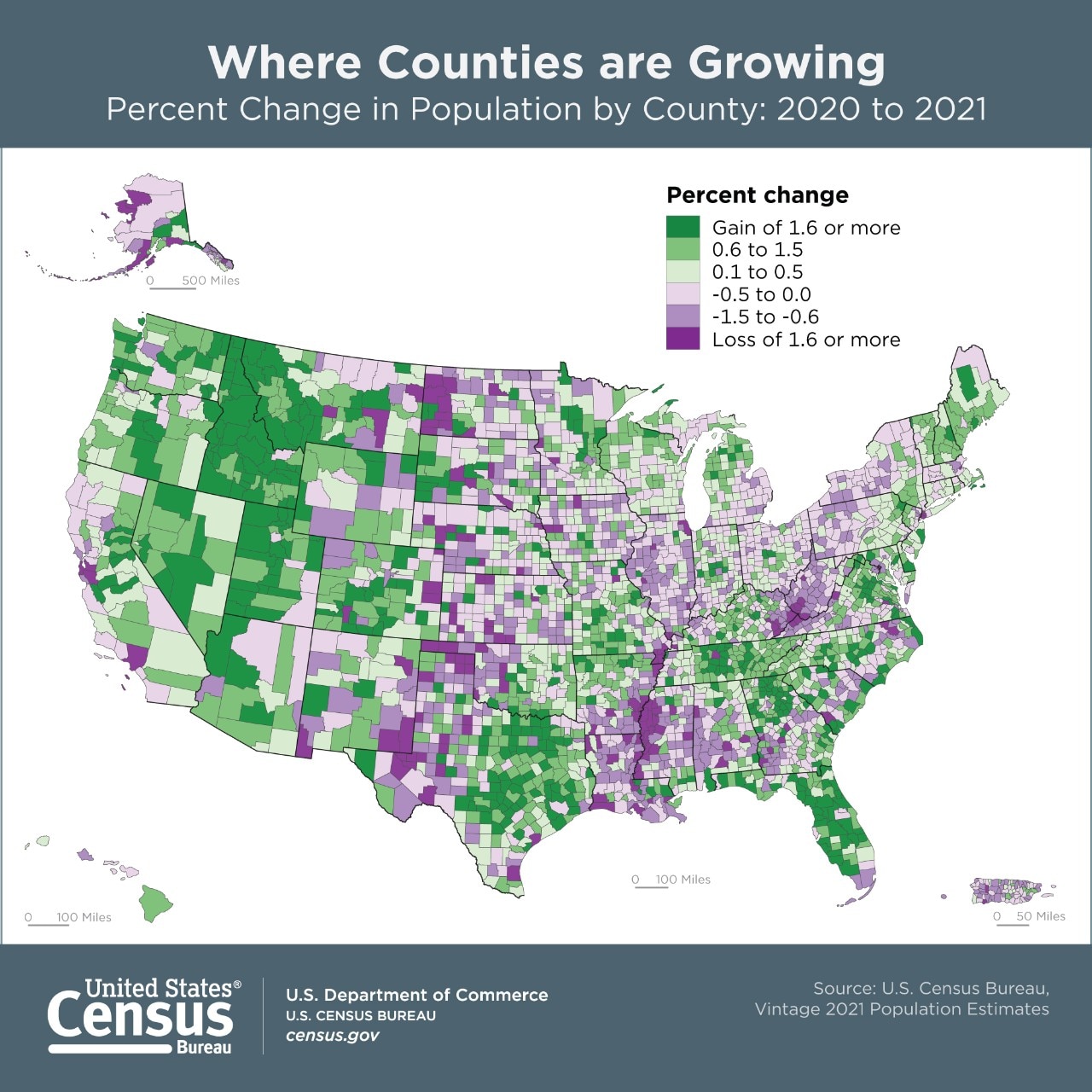 [Source: U.S. Census Bureau]
Snohomish County added a few thousand to their population in 2021.
Snohomish County Housing Market Stats
---
STATS PROVIDED BY: INFOSPARK
$828,299

was the average sold price for listings in Snohomish County.
1,794 new listings went on the market this month.
759 homes were for sale during the month.
1,531 homes went pending in Snohomish County.
1,275 homes sold this month
. 3 months of inventory available in Snohomish County.
11 was the average days on market for a home to sell in Snohomish County.
111.3% was the average listing price vs. sales price percentage
$429 was the average price per square foot in Snohomish County.

$1,056,027,431

was the total closed sales volume for Snohomish County.
4.78% was the interest rate
93% of homes sold in the first 30 days in Snohomish County.
Snohomish County Housing Market Summary
---
Snohomish County WA Real Estate saw 1,794 new listings, 759 homes were for sale, while 1,275 homes sold in March in Snohomish County.
The average days on market decreased to 11 days, the percentage of sale price to listing price increased to 111.3%, and the average sales price increased. The percentage of homes that sold in the first 30 days is 93%.  Showing that despite the increase in listing and the raising of interest rates, buyers are out there.
We have seen the market remain in an Extreme Frenzy status over the last 21 months and the inventory to a severe shortage.
Housing market predictions, we should continue to see a surging to frenzy market through the Summer of 2022.
Now seems to be an amazing time to sell your home as we are still seeing historically low inventory and high prices.
If you are considering a move up, a move down, or just want to sell your home… Months of inventory is still at well below average.  Homes are selling at a rapid pace, the Interest Rates are still at below average lows.
The jury is still out on the job market and population growth and how it will affect the Snohomish County Housing Market.