EVERETT REAL ESTATE GUIDE
Schools, Places, Stats, Homes For Sale And More
ABOUT The City of Everett WA
---
---
What Makes Everett so special?
Everett is Rated As A Top 100 Best Places To Live by Livability.
Everett boasts the largest public marina on the west coast. They are also home to the US Navy's most modern facilty, Naval Station Everett. The city has 3 public beaches including a man made island, Jetty Island, that offers 2 miles of soft warm sand and natural beauty.
Everett offers something for everyone. With large 'box' retailers like Home Depot and Lowes to quaint shops and eateries, you can find just about every convenience and amenity you're looking for.
Add to that, the great local scenery and easy access to sports and entertainment facilities and you may never feel the need to go outside of Everett for anything.
Prices for homes can start in the low to high $200K's to mid $300K's and reach the $500K and $600K range with some waterfront and high-end luxury homes going up from there. Everett also is seeing a large influx of new construction throughout the area with price points starting in the mid $400K!
---
Everett real estate has well established neighborhoods and a large industrial workforce that makes up its Heart and Soul.
Famous for the renowned aerospace giant Boeing Assembly Plant, the worlds largest building. Everett is currently enjoying a regentrification and couple that with its more established communities and Everett is becoming the go to city to call home.
---
MAP OF EVERETT NEIGHBORHOODS
---
EVERETT NEIGHBORHOODS
GLACIER VIEW
NORTHWEST EVERETT
DELTA
BAYSIDE
RIVERSIDE
PORT GARDNER
BOULEVARD BLUFF
SOUTH FOREST PARK
VIEW RIDGE
MADISON
HARBORVIEW-SEAHURST
LOWELL
PINEHURST
VALLEY VIEW
EVERGREEN
WESTMONT
CASCADE VIEW
HOLLY
EVERETT MALL SOUTH
SILVER LAKE
Everett SCHOOLS
Everett PARKS
Everett RESTERAUNTS
Everett Happy Hour
CITY OF Everett
Everett Neighborhoods
BAYSIDE
BOULEVARD BLUFFS
DELTA
DOWNTOWN
GLACIER VIEW
HARBORVIEW
LOWELL
NORTHWEST
PINEHURST-BEVERLY PARK
PORT GARDNER
RIVERSIDE
SILVER LAKE
SOUTH FOREST PARK
VALLEY VIEW
VIEW RIDGE – MADISON
Everett Real Estate Statistics
---
AVERAGE SALES PRICE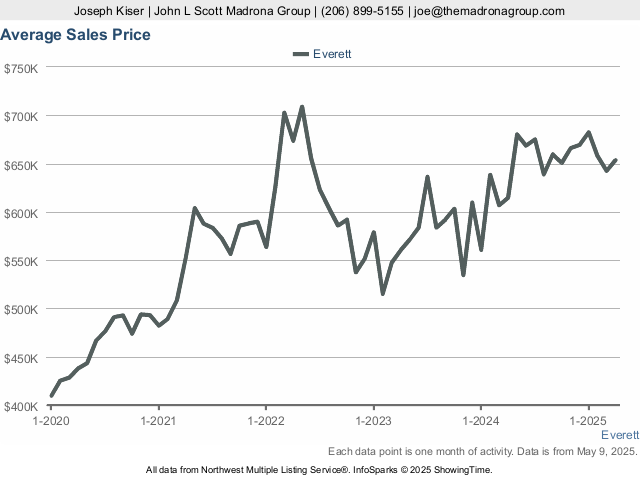 MONTHS SUPPLY OF INVENTORY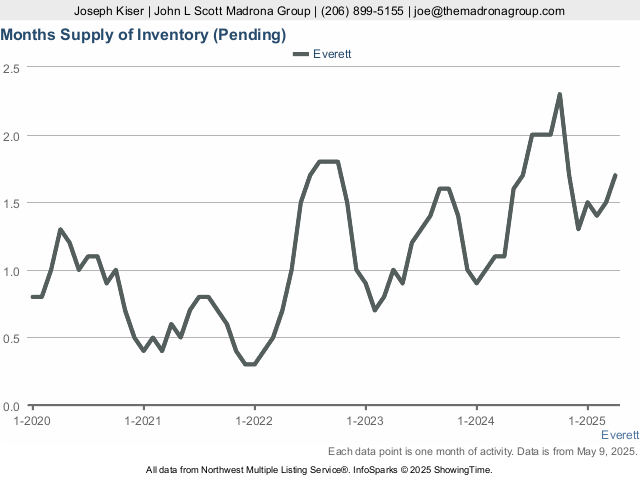 CLOSED SALES
AVERAGE DAYS ON MARKET