BOTHELL REAL ESTATE
HOMES FOR SALE, REAL ESTATE STATS, SCHOOLS, PARK INFO & VIDEO
ABOUT The City of Bothell WA
---
---
Bothell offers a quiet, community feel coupled with a strong, ever growing upscale atmosphere.
Today's Bothell is hip, convenient and modern! It's also becoming the go to place to call home for those who want an easy commute to either Seattle, Everett or the Eastside hubs like Bellevue and Kirkland!
And that is just one of the reasons we 💚 Bothell Real Estate.
What Makes Bothell Real Estate Special?
---
Bothell holds the unique distinction of straddling the King and Snohomish county line which makes it attractive for those who work and play in many of the major cities in Puget Sound.
The Northshore School District receives a 9/10 from Great Schools.
It's mix of new construction and established communities is an ideal combination for folks looking to call Bothell home.
The latest sign of Bothell's growth is the construction of the Downtown area.
With exciting new eateries and restaurants such as McMenamins in the old Anderson School, Beardslee Public House and The Cottage is a salute to the on going development of this dynamic city.
Prices for homes can start in the low to mid $600K's and reach in the $2mil range with some of the new construction luxury homes being built throughout the area.
Bothell is known for its thriving community, lush green spaces, and easy access to nearby urban centers, making it a popular place to live for families and professionals alike.
One of the reasons people love living in Bothell is its proximity to nature. The city is surrounded by parks and greenbelts, including the North Creek Trail and the Sammamish River Trail, which provide residents with opportunities for hiking, biking, and wildlife watching. In addition, the city is home to several lakes, including Lake Washington and Lake Sammamish, which offer a variety of water-based recreational activities.
Bothell is also a great place for families, with its highly-rated schools, family-friendly neighborhoods, and abundance of community events. The city is home to several annual festivals and events, including the Bothell Farmers Market, the Bothell Art & Wine Walk, and the Bothell Summer Concert Series, all of which bring the community together and provide a sense of place for residents.
Another reason people love living in Bothell is its vibrant downtown area, which has undergone a major revitalization in recent years. Today, the downtown area is home to a variety of shops, restaurants, and entertainment options, including local boutiques, craft breweries, and theaters. The downtown area also offers easy access to public transportation, including bus and light rail, making it easy for residents to get around the city and beyond.
In conclusion, Bothell is a city that offers a unique blend of natural beauty, urban conveniences, and community spirit. Whether you're a family looking for a great place to raise your children, or a professional seeking an easy commute to Seattle or other urban centers, Bothell is a city that has something for everyone.
Bothell Listing Summary
---
ENJOY OUR BOTHELL COMMUNITY SPOTLIGHT VIDEO
---
BOTHELL SCHOOLS
Northshore School District
(425) 408-6000
9/10 Great School Rating
BOTHELL PARKS
425-806-6760
City of Bothell has a total of 237.63 acres of parks, open space and trails that includes 19 parks and three sportsfield complexes.  Our parks showcase the Sammamish River, the City's history and an opportunity to get away from it all.
BOTHELL RESTERAUNTS
Bothell Happy Hour
Bothell Lodging
CITY OF BOTHELL
Bothell Neighborhoods
Canyon Creek
Canyon Park
Downtown Bothell
Fitzgerald
The Highlands
Lake Pleasant/Country Village
Maywood/Beckstrom Hill
North Creek
Norway Hill
Pioneer Hills
Queensgate
Mays Pond
Queensborough/Brentwood
Riverfront
Waynita
Westhill
Shelton View
Thrasher's Corner
Bothell Shopping
Bothell Real Estate Statistics
---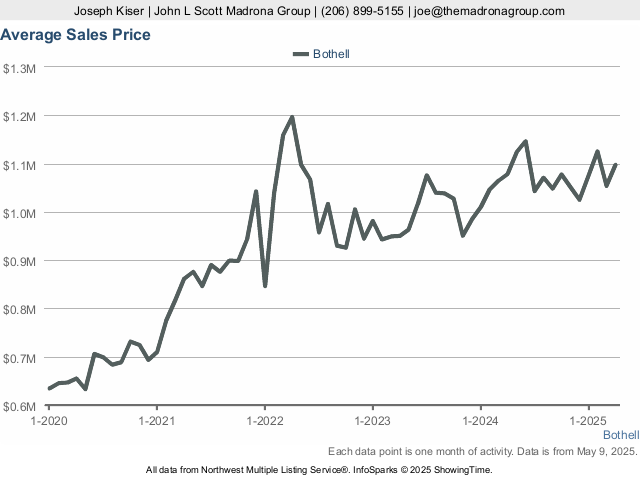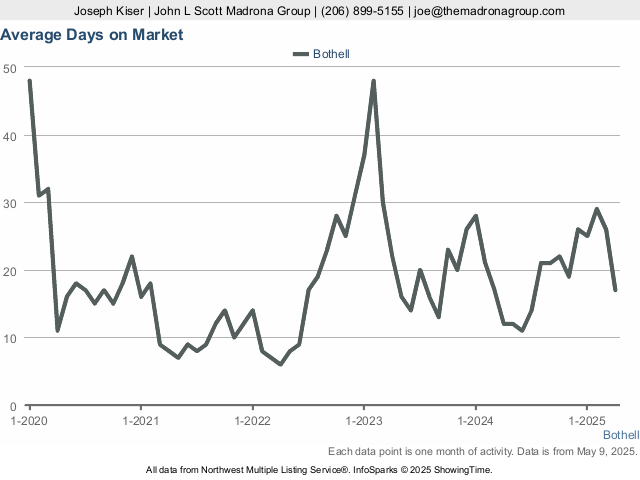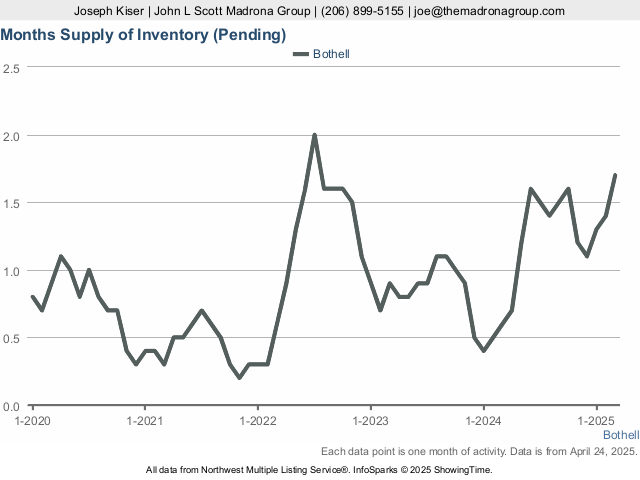 CONNECT WITH US
About Bothell Real Estate... or From Seattle to Snohomish County or wherever you are.