COLLEGE PLACE REAL ESTATE
COLLEGE PLACE HOMES FOR SALE, Schools, Parks, Statistics and More
About COLLEGE PLACE In Edmonds WA
---
---
College Place real estate is all the convenience of Edmonds with a slightly lower price tag.  And this is one of the many reasons that we 💚 College Place Real Estate.
Jump to Edmonds Homes For Sale.
What Makes College Place So Special?
College Place is named according to its close proximity to Edmonds Community College. The neighborhood lies 100% in the desirable city of Edmonds WA. The approximate population of the area is 4,644 residents, it occupies about 3/4 of a square mile, and holds approximately 1,328 homes.
It is a primarily wooded area with a majority of single family homes. There are many townhome and condo developments located around the edges of the neighborhood.
The average sales price of homes in the neighborhood in May 2022 is $620K. Residential homes price average is $1mil and condo homes average $500K.
College Place is bordered on the north by the Perrinville neighborhood of Edmonds, on the east by the Edmonds Community College and Lynnwood Municipal Golf Course, on the south by the Chase Lake neighborhood, and on the west by the Maplewood neighborhood. The south west corner is commonly referred to as 5 Corners. This is because it is the intersection for 5 different roads; Bowdoin Way, 84th Ave W, 212th St SW, 84th Ave W that turns into 83rd Ave W, and Main St.
There is tons of stuff to do around College Place and both Seattle and Bellevue are just a quick drive away. You will find plenty of delicious restaurants and eateries around College Place. Many places to shop, boutiques in Edmonds, a major shopping mall in Lynnwood, and lots of grocery stores. Read More About Things To Do Below.
The College Place Real Estate area has a wide range of home sizes and price ranges. There are a wide variety of subdivision in both style and price. Subdivisions include; Woodlake, Woodvale North, Arbor Lane, The Residence at Madrona Cove, Montclair, Parkview Firs, and More.
Home Prices range from $1.2mil to $600k for residential single family homes.
The range of condo home prices drops to $550,000 to $350,000.
College Place is a great place to come if you are a first time home buyer or are looking for a more budget friendly and desirable neighborhood in Edmonds.
What Do People Love About Living in the College Place Neighborhood?
Proximity to the beach: College Place is located just a few blocks from the shores of Puget Sound, offering residents easy access to the beach and scenic waterfront.

Quiet, residential feel: Despite its proximity to the bustling city of Seattle, College Place is a quiet, residential neighborhood with a close-knit community feel.

Excellent schools: The College Place neighborhood is served by some of the top schools in Edmonds, making it a great place to raise a family.

Access to parks and recreation: College Place is home to several parks and recreational areas, including Yost Park, which offers hiking and biking trails, as well as a playground and picnic area.

Convenient location: College Place is just a short drive from downtown Edmonds, offering residents easy access to shopping, dining, and entertainment options.

Beautiful homes: College Place is known for its beautiful homes, with a mix of historic and modern styles, making it a visually appealing place to live.

Tight-knit community: Residents of College Place enjoy a close-knit community feel, with neighbors regularly participating in community events and social activities.

Low crime rates: College Place is known for its low crime rates, providing residents with peace of mind and a safe place to call home.
These factors combine to make College Place a highly sought-after place to live in Edmonds, Washington.
COLLEGE PLACE HOMES FOR SALE
---
COLLEGE PLACE SCHOOL INFORMATION
There are 3 public schools in the College Place neighborhood. There is an elementary and middle named after the community; College Place Middle School, and College Place Elementary. The high school is Edmonds Woodway that gets a high 7 rating on GreatSchools.org. Each of the 3 schools are in the Edmonds School District. Residents of College Place also have access to the highly acclaimed Maplewood Family Coop k-8 school. Read More About Public Schools Below.
There are also private and christian schools close to the area including; Cedar Park Christian School Lynnwood Campus that accomodates Pre-K through the 6th grade. St. Thomas More Parish Catholic School that is Pre-K through 8th grade. Soundview School an International Baccalaureate world school that is also Pre-K through 8th grade. Holy Rosario a Catholic School that is also Pre-K through 8th grade.
COLLEGE PLACE Elementary
GREATSCHOOLS.ORG RATING – 4/10
School District: Edmonds School leader: Justin Irish 20401 76th Ave West Lynnwood, WA 98036
WEBSITE
(425) 431-7620
EDMONDS WOODWAY HIGH
GREATSCHOOLS.ORG RATING – 7/10
School District: Edmonds School leader: Michelle Trifunovic 7600 212th St Sw Edmonds, WA 98026
WEBSITE
(425) 431-7900
COLLEGE PLACE MIDDLE
GREATSCHOOLS.ORG RATING – 6/10
School District: Edmonds School leader: Thea Gardner 7501 208th St Sw Lynnwood, WA 98036
WEBSITE
(425) 431-7451
WE ARE HERE TO HELP
About College Place Real Estate or... from Seattle to Snohomish County or wherever you are.
LYNNWOOD MUNICIPAL GOLF COURSE
YOST PARK AND POOL
MAPLEWOOD PARK
SIERRA PARK
Pineridge Park
Walking trails
24-acre urban forest
Leashed dogs allowed on inner trails
GoodHope Pond
20330 83rd Ave W Edmonds, WA 98026
Pine Ridge Park Website
Lynndale Park
Lynnwoods largest park at over 40 acres. This park is located in Lynnwood's west Meadowdale area. About 22 acres of the park are preserved native forest with walking trails to enjoy it.
The park features:
3 Lighted Baseball Fields Soccer Field 4 Tennis Courts Basketball Courts Lynndale Skate Park Play Equipment (ages 3-12) Lynndale Park Amphitheater Large Picnic Shelter Orienteering Course Forested Area Walking Trails (0.7-mile) NatureTrails (0.6-mile) Grass Play Area Restrooms Parking
WEBSITE:
LYNNDALE PARK
18927 72nd Ave W, Lynnwood, WA 98036
Lynndale Dog Park
Lynnwoods first off-leash dog park.  The off-leash area is located between the Skate Park and Perrinville shopping area on Olympic View Drive.
Off-Leash Area Features
Two enclosed pens (one for shy-dogs)
Agility stations
ADA / Pet drinking fountain
Pet Waste station
Picnic Table seating
Universal access drinking fountain
Accessible Parking & Entrance (seven spaces + one ADA)
WEBSITE:
LYNNDALE OFF LEASH DOG PARK
18927 72nd Ave W, Lynnwood, WA 98036
Average Sales Price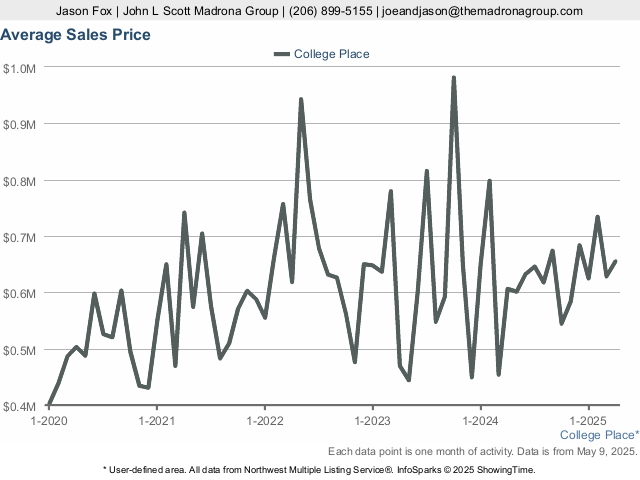 HOMES FOR SALE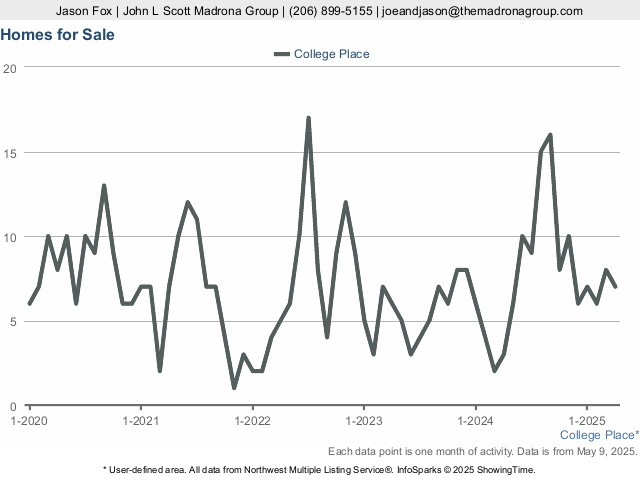 HOMES SOLD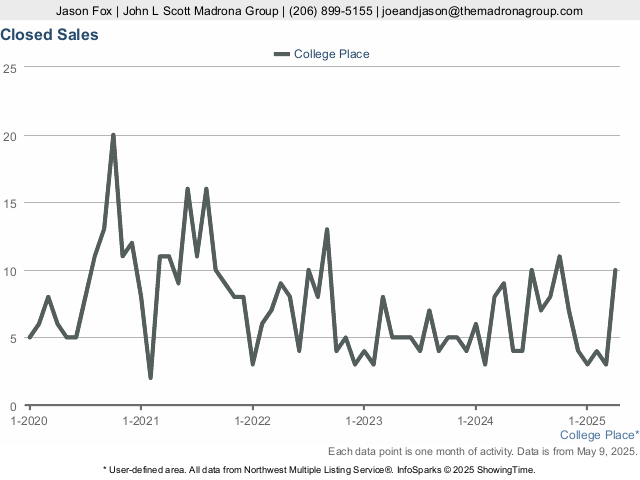 Months Of Inventory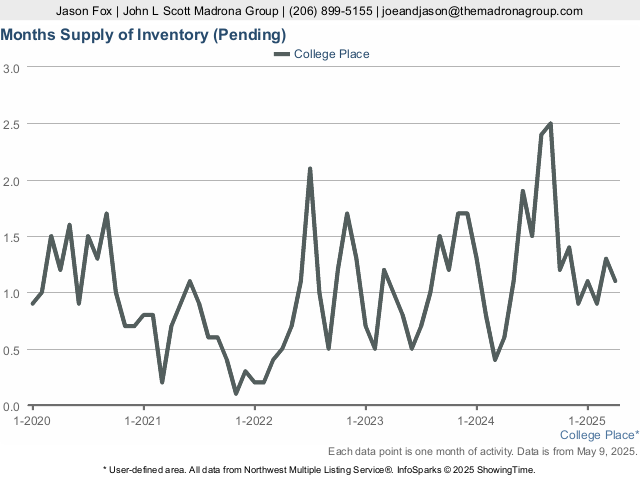 Average Days On Market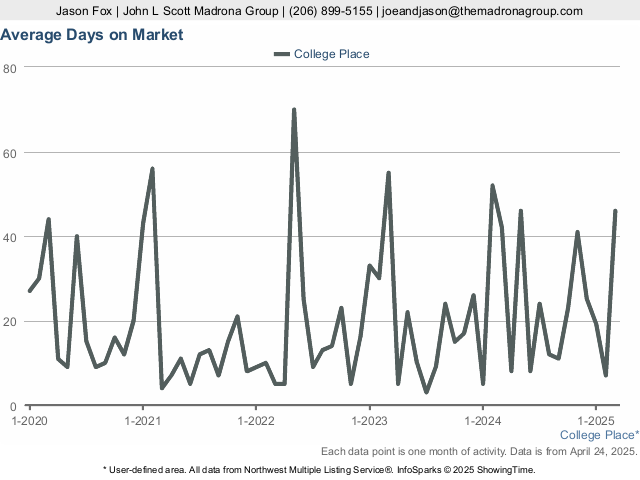 Percentage Of List Price To Sold