MEADOWDALE REAL ESTATE STATISTICS
Average Sales Price, Days On Market, Listings Sold, Price Per Sq Ft, Months Supply, More...
MEADOWDALE EDMONDS WA & MEADOWDALE LYNNWOOD WA
---
Meadowdale is a neighborhood that overlays both cities of Edmonds WA and Lynnwood WA. It is desirable location to buy a home.
Meadowdale is known for its wooded landscape, Puget Sound shoreline, parks, and schools.
AVERAGE SALES PRICE BY MONTH OVER 5 YEARS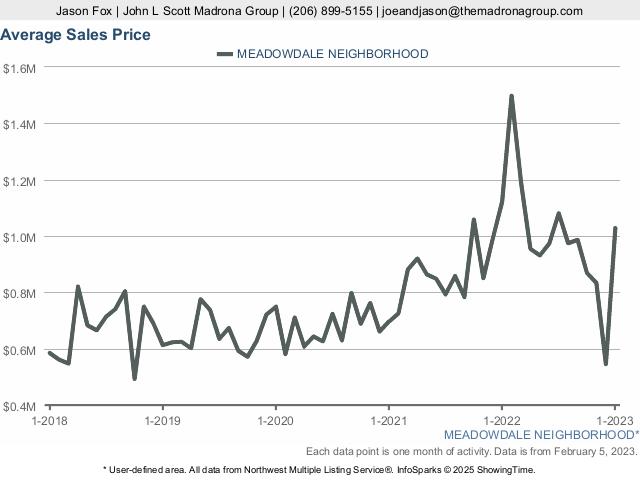 MONTHLY INVENTORY LEVEL OVER 5 YEARS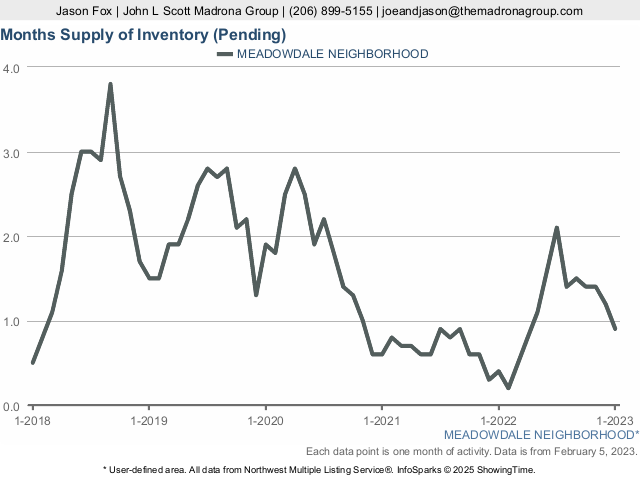 NUMBER OF HOMES FOR SALE BY MONTH OVER 5 YEARS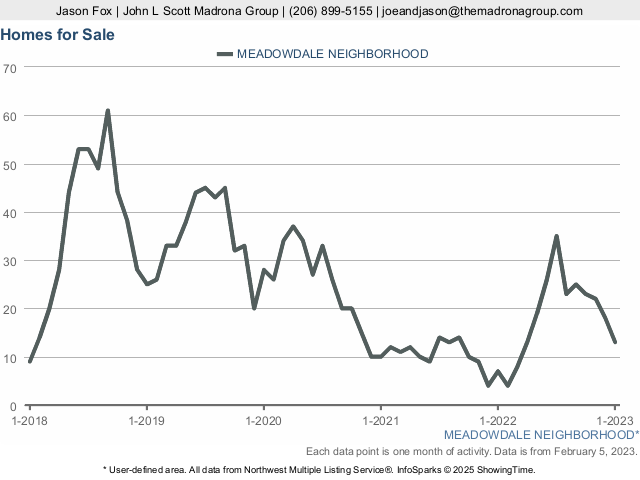 NUMBER OF HOMES SOLD BY MONTH OVER 5 YEARS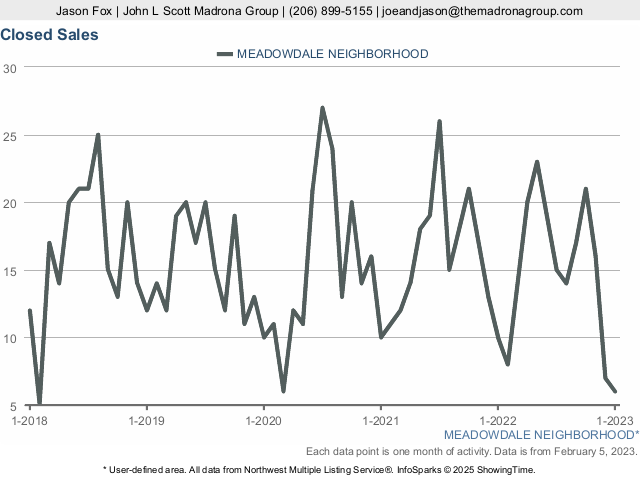 AVERAGE DAYS ON MARKET BY MONTH OVER 5 YEARS
AVERAGE LIST PRICE VS. SALES PRICE BY MONTH OVER 5 YEARS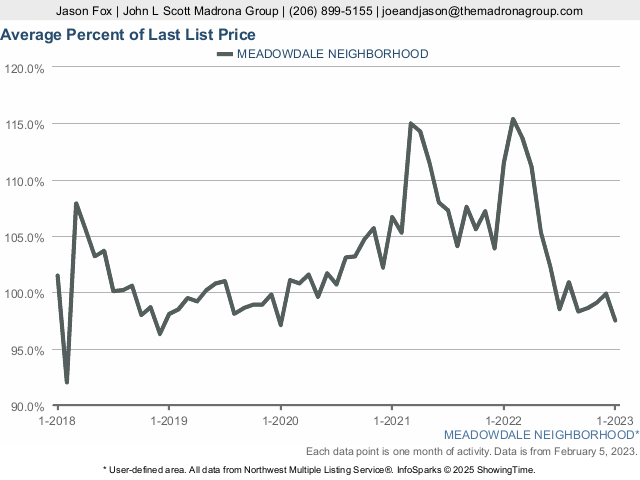 AVERAGE PRICE PER SQUARE FOOT BY MONTH OVER 5 YEARS
MEADOWDALE HOMES FOR SALE